regia-marina,
Thank you. I look forward to checking out some of your scans.
Sorry Mickel, I missed the extra scan of BB Cesare on the following page that regia-marina posted.
I painted my Cesare in the early 1942 camo scheme and my BB Cavour in standard Matt Light Grey overall.
I am also including a few pictures of some French BBs for Mickel. I took the photos from a game I played at Historicon this year, which was sponsored by GHQ. I thought they were pretty nice paint jobs.
Here they are: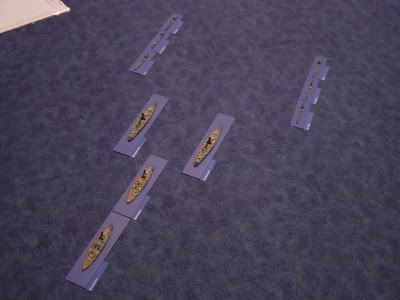 Enjoy!
Scott